Joksimović: Reforms are most important in European integration
03. August 2017. | Belgrade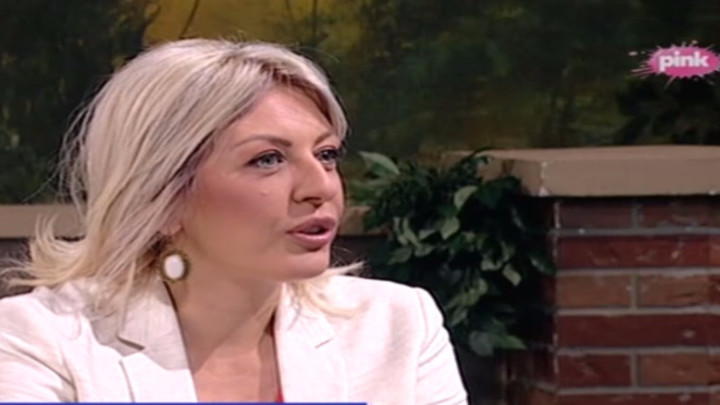 Minister of European Integration Jadranka Joksimović stated that reforms were the most important segment of the European integration of Serbia.
"The EU accession process means reforms, these are the so-called Copenhagen criteria - the rule of law, fight against corruption, judicial reform, economic criteria and good governance", she prompted.
As a guest at TV Pink today, Joksimović assessed that it was naïve to think Serbia would become a member of the European Union only if it recognised the unilaterally declared independence of Kosovo, emphasising that it was the reforms that were the most important in the process of EU accession.
"There is a position being spread, I would say rather irresponsibly, that if we recognise Kosovo, we will immediately become an EU member - it is naive thinking. Firstly, it is not correct", Joksimović emphasised. Such naïve thinking, according to her, is spread by those who do not wish Serbia success in the process of European integration, and it serves them well in "fooling the reality".
As a guest at TV Pink, Joksimović indicated that for Serbia Chapter 35 on the normalisation of relations with Pristina was an "additional political circumstance that is not a mitigating one".
"It is a fact. We are coping with this for ourselves and primarily for our interests in K&M", Joksimović said. As she emphasised, one should be realistic.
"Whenever I say realistic or whenever anyone else says realistic, meanings are immediately inserted - 'а-ha, you are going for the recognition' or that you are betraying some interests. No, we have to accept the fact that a number of countries have recognised independent Kosovo but also that a number of them have not recognised its independence", - that is the reality, Joksimović noted.
According to her, the very existence of the Brussels dialogue proves the recognition of the fact that Serbia and some other countries have not recognised the unilaterally declared independence of Kosovo, so Serbia should find a model to reconcile these "parallel realities".
At the comment that it is a "general issue" that Serbia will have to align its foreign and security policy with the EU within Chapter 31, Joksimović said that "general issues are general issues because nobody discusses them and everybody accepts them a priori as correct", that they were served that way, and that it was easiest to "bombastically say" that Serbia would have to introduce sanctions against Russia.
"Chapter 31 means alignment with the EU foreign and security policy. Only when you are a member state do you participate in the process of decision-making. Nobody expects and the Chapter is not established in such a way that the candidate has to be completely aligned because the candidate does not participate in decision-making. Nobody expects this. There are expectations for us to be more aligned at this stage, it does not mean we should introduce sanctions against Russia", Joksimović pointed out.
She, however, said that it was a problem and devastating for Serbia to be presented as someone who would be the "Trojan Horse of Russian interests" in the EU.
"Serbia shouldn't be an exponent of anybody's interests except its own", the Minister pointed out.
Joksimović reiterated that by the end of the year Serbia could open three more Chapters relating to the company law, budgetary and financial provisions and external relations.
Stating that the question posed by President Aleksandar Vučić on the exact date of entering the EU was completely legitimate, she reminded that President of the European Council Donald Tusk had clearly said that once Serbia had implemented the reforms, the door of the EU would not be closed, that is, it would be open.
"We are leading a realistic policy, we are neither Euro fanatics, nor Euro sceptics, we are Euro realists", Joksimović prompted.
She also reflected on the latest survey that showed that 49% of citizens support European integration and that in the previous year that support amounted to 41%, estimating that the support would vary.
"People understand. The policy 'we don't want anything, we don't want anywhere, we don't want to be with anyone' does not bring any good", Joksimović said.