Ministers Joksimović and Đorđević with FRONTEX delegation on continuation of cooperation
17. July 2017. | Belgrade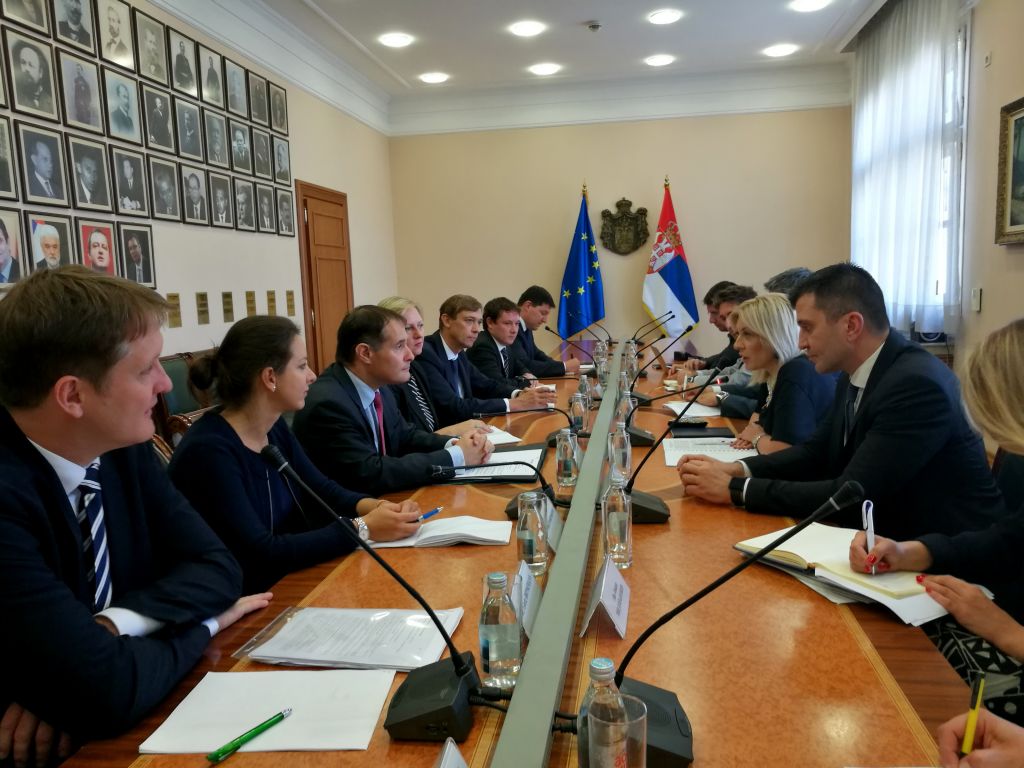 Minister of European Integration Jadranka Joksimović and Minister of Labour, Employment, Veteran and Social Affairs Zoran Đorđević have met with the delegation of FRONTEX, the European Border and Coast Guard Agency. They discussed the future cooperation which, primarily, includes technical support, as well as risk analysis, joint operations and rapid response to situations where the EU countries and those in the accession process are threatened by migrant influx from the Middle East and other areas.
Ministers Jadranka Joksimović and Zoran Đorđević pointed out that Serbia, as before, would be a reliable partner that would actively cooperate with the European Union on all issues relevant to migration management. They stated that members of the Ministry of Interior and the Ministry of Defence were trained and capable to independently, efficiently, and in coordination with FRONTEX and neighbouring countries, respond to all challenges of migration − both in the territories of the EU Member States and in the EU candidate countries.
According to the ministers, the Government of the Republic of Serbia will provide full logistical and other support to persons in need of assistance, in terms of providing accommodation, food, monitoring of health status and other needs, for as long as they remain on its territory.
The FRONTEX delegation provided assurances that it would, as before, continue to provide all necessary assistance to Serbia in solving issues that pose a challenge for both the EU and the Republic of Serbia. They thanked Serbia for its successful and preventive actions thus far with regard to the migrant crisis.