Thirteen projects involving institutions from Serbia have been approved within the framework of the Interreg transnational ADRION programme
12. May 2017. | Ioannina, Greece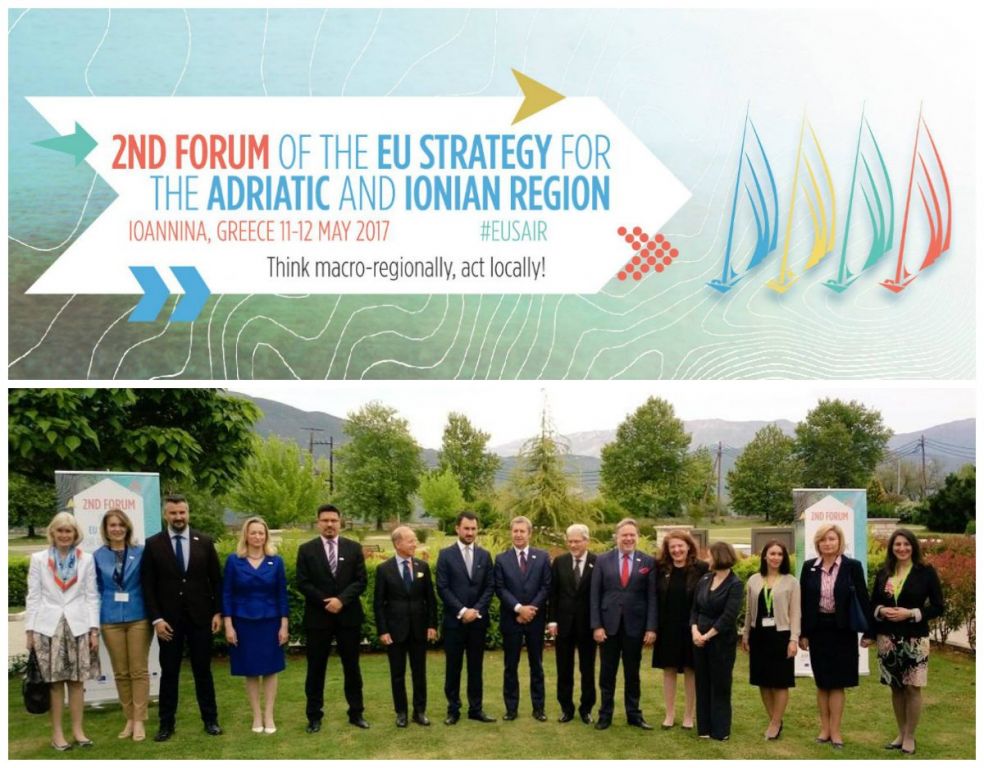 The Second Forum of the EU Strategy for the Adriatic and Ionian Region was held in Ioannina, Greece on 11th May with the participation of senior officials of all the countries participating in the initiative - Greece, Italy, Montenegro, Serbia, Bosnia and Herzegovina, Albania, Slovenia and Croatia. As part of this event, a Supervisory Board meeting of the Interreg transnational ADRION programme for the Adriatic and Ionian Region was organised, during which 13 projects involving institutions from Serbia had been approved. On the occasion of the meeting's opening, Greek Deputy Minister of Economy, Development and Tourism, Alexis Charitsis, stressed the significance of energy sector development in the region. Charitsis highlighted the need to further strengthen cooperation and solidarity among the countries of the region, adding that the Adriatic and Ionian Initiative represents an opportunity for progress of all participating countries.
The priorities of the Interreg transnational ADRION programme relate to the provision of support for the development of innovation networks and regional clusters, academic communities and companies in the Adriatic and Ionian region; the promotion and preservation of natural and cultural heritage; the improvement of transnational capacities for environmental protection; capacity building for integrated transport, mobility services and multimodality and development of institutional capacities of public administration. For more information, visit the programme web-site.
Četvorominutna animacija koja na popularan način predstavlja složen proces pregovora za članstvo u EU.