"Applied Nostalgia" Exhibition is Opened
09. May 2016. |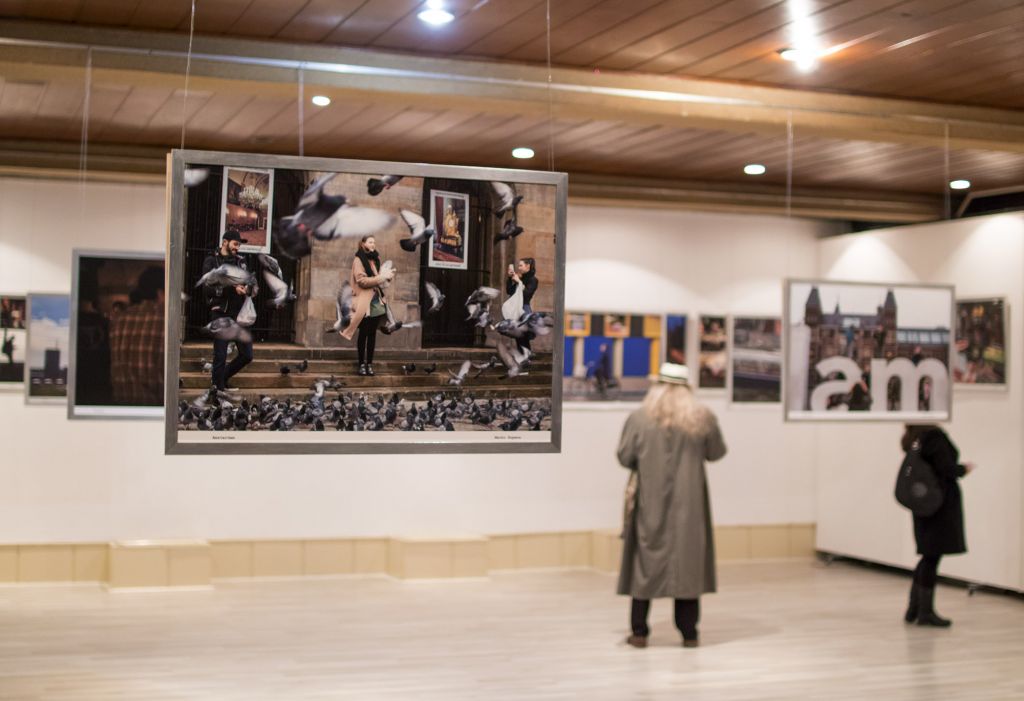 Today, on the occasion of 9 May, Europe Day, Jadranka Joksimović, Minister in charge of the European integration, opened a photo exhibition called "Applied Nostalgia" in the gallery of the National Bank of Serbia, and the opening ceremony was attended by Head of the EU Delegation to Serbia Michael Davenport and Deputy Ambassador of the Netherlands Marielle van Miltenburg.
The "Applied Nostalgia", organised by the European Integration Office with a support from the Royal Netherlands Embassy in Belgrade, was conceived as a series of joint exhibitions of photographs of two eminent photographers - one from Serbia and the other from the country presiding the European Union.
Serbia has a strategic commitment to formally belong to the European Union and this is what will define the reform course of the future government in the next four years, said Jadranka Joksimovic.
"I expect that we will climb the steps on the path of EU integration faster and more successfully'', said Joksimović at the opening of the exhibition on the occasion of Europe Day in the National Bank of Serbia.
Deputy Ambassador of the Netherlands Maria van Miltenburg said that Serbia's European integration does not only mean the acceptance of the EU laws, but also "mutual understanding, common interests and common cultural values".
Head of the EU Delegation to Serbia Michael Davenport said that Europe Day is the day when we need to recall the inception of the European idea and the principles of solidarity, peace, common cultural and historical heritage, but also the creativity of the European nations.
"The common goal of all of us is for Serbia to soon become a full member of the European family.Today we celebrate our joint success towards that goal", said Davenport and invited the public to engage in the activities that will be available throughout Serbia on the occasion of the month of Europe.
Marko Rupena, an author from Serbia, visited Amsterdam in December 2015 and took photos of places, events, scenes and people that reminded him of Belgrade.Two months later Ilvy Njiokiktjien, an author from the Netherlands, visited Belgrade and photographed the city and its residents through the lens of a "nostalgic" photographer. The basic idea of the "Applied Nostalgia" is cultural cooperation, promotion of Serbia in the EU Member States as well as the EU Member States in Serbia.
The photo exhibition will be opened until 16 May in the National Bank of Serbia.