The Fifth National Conference on Cross-Border Cooperation
21. October 2016. |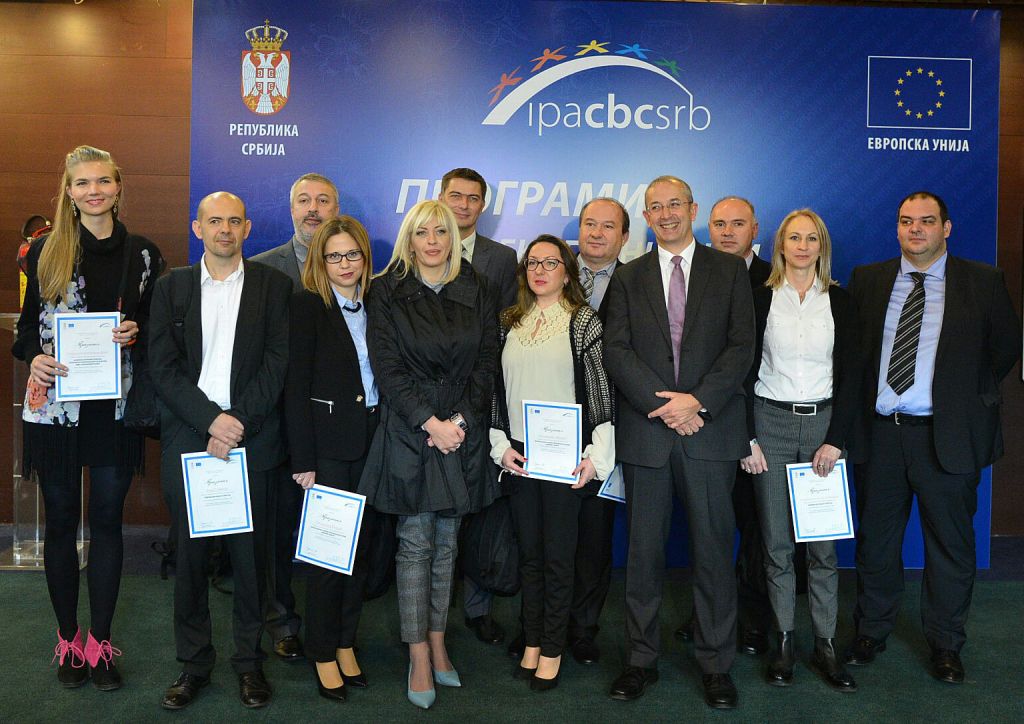 The Fifth National Conference on Cross-Border Cooperation, in the organisation of the Serbian European Integration Office, was opened today by Jadranka Joksimović, the Minister without Portfolio in charge of European Integration and National IPA Coordinator, Michael Davenport, Head of the EU Delegation to Serbiam, and Moray Gilland, Head of Unit in the Directorate General for Regional and Urban Policy of the European Commission. On this occasion, the current results of cross-border and transnational cooperation carried out in the Republic of Serbia and surrounding countries were presented, as well as new financial perspectives of the European Union intended for this kind of cooperation.
"European integration is part of the internal development policy of Serbia and the Government has taken the position that EU funds should support reforms and development at all levels, from local to the republic", stated Minister Joksimović at the opening of the conference.
As examples of good use of these funds, she mentioned Hungary, Poland, Slovakia, noting that, in this way, these countries are developing their inner strength and economy.
Joksimović urged local self-governments to conduct a solid methodological assessment, comprehend actual needs and participate in EU projects, pointing out that Serbia has been approved more than EUR 254 million for the implementation of these projects over the course of 2014 − 2020.
At the conference, Minister Joksimović awarded prizes to eight best projects relating to cross-border and transnational cooperation. Prizes were awarded to the following projects: Cross-border development potential as a basis for sustainable development (Serbia - Bulgaria), Archaeological heritage and sites closer to tourists (Serbia - Bulgaria), Support to an allergen-free environment (Hungary - Serbia), Implementation of a nature conservation rescue centre and animal health monitoring system with cross-border cooperation (Hungary - Serbia), Joint theatre performance: Comprehensive and coherent focus on people living in the border region (Hungary - Serbia), Health without borders (Romania - Serbia), Improving the capability of the Romanian and Serbian authorities for reacting in emergency situations (Romania - Serbia) and Strengthening the capacities of the Department for Emergency Situations in dealing with UXO and other dangerous agents (Croatia - Serbia, 2007 to 2013).
The conference was attended by more than 300 representatives from institutions of the Government of the Republic of Serbia, the European Union, regional and local self-governments, the academic and professional community, the media, civil society, as well as by beneficiaries and potential users of the Programme.